Golf Tourney 2014 – Saving the Best for Last
After ten successful golf tournaments, the CPT Brian Faunce Memorial Fund committee has decided that this year, 2014, was our last.
And boy did we close out the tradition with a bang! We had our most players ever – over 170! – and the rain held off, making for a another great day on the links.
As always, the prizes were abundant and fun was had by all.
Thank you to all our players, volunteers, friends and family who came out to remember Brian with us. We think he would be proud of all the good work we are doing in his name.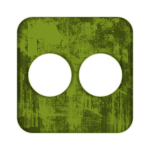 Check out the Golf 2014 Photo Album on Flickr – see if you can find yourself!