Career Photo Album
One cannot say that Captain Brian Faunce died doing anything other than that which he loved. It was evident that he absolutely loved commanding troops, and that could clearly be seen by the presence he committed to his troops on a day-to-day basis. It will not be easy to get over the loss of not only a great commander, but also a great mentor. Both his guiding words and his leadership qualities will have a lasting effect on everyone who was able to work with him. – Silver Lions Newsletter, Sept 2003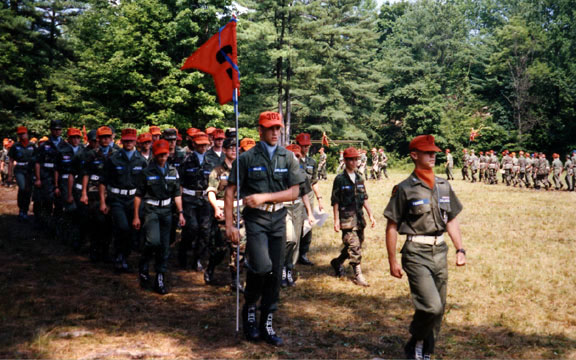 Brian joined the Civil Air Patrol (CAP) in middle school, and quickly developed an avid interest in mountaineering and military leadership. Here you see him leading cadets at Hawk Mountain, where the ranger school for the Pennsylvania Wing of CAP is located. He earned his Expert Ranger Belt, #182, and was named Cadet Commander of the Hawk Mountain summer survival school in July 1992.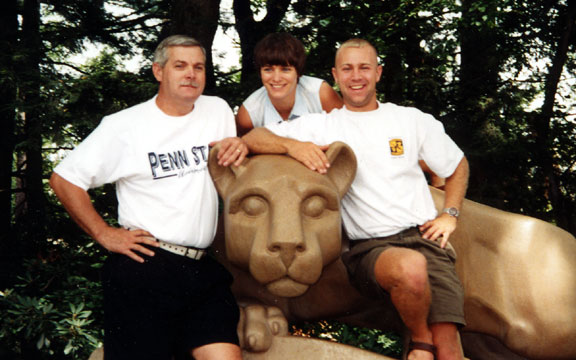 Brian follows in his father's and sister's footsteps and attends Pennsylanvia State University with an Army ROTC scholarship. Once again he distinguishes himself as a natural leader and is named Ranger Company Commander his senior year.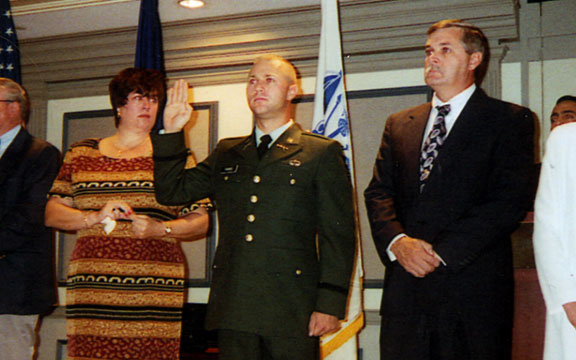 Brian graduates from Pennsylvania State University and with his parents at his side, is commissioned as a 2LT in the US Army, May 1996.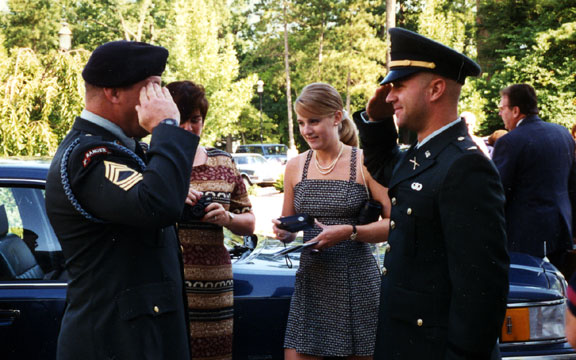 2LT Brian Faunce receives his first salute as an officer of the US Army from Master Sargeant Shughart.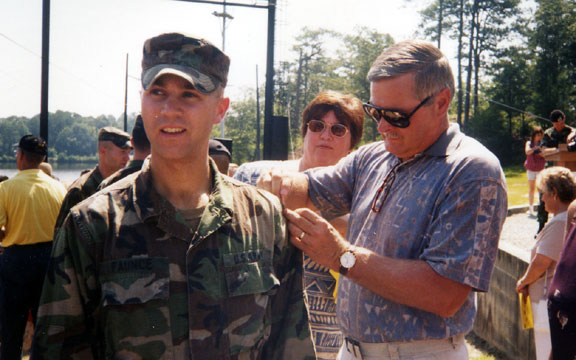 His father Richard Faunce pins Brian's hard earned Ranger tabs onto his uniform at the Ranger School graduation ceremony in Ft. Benning GA. Ranger School entails 9 weeks of intensive combat and survival training, including mountain, desert & swamp phases. He completes the school from start to finish on the first attempt.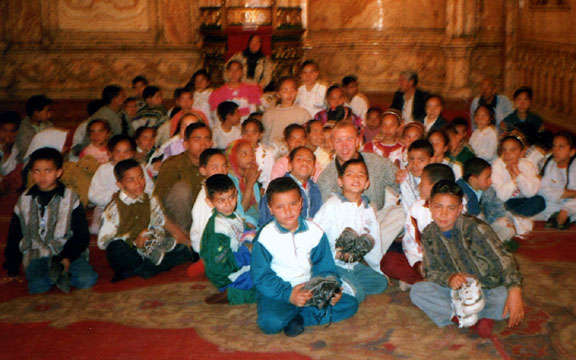 1LT Faunce's first tour in the Middle East included a half year with the Multinational Force & Observers in Sharm El Sheik, Egypt. Here he finds himself in a Mosque surrounded by Egyptian children, 1999.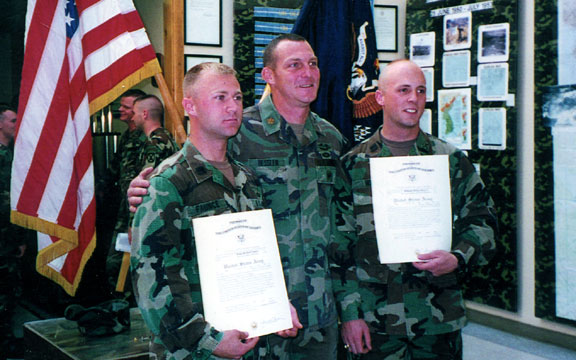 After returning from Egypt, Brian is assigned to the 10th Mountain Division in Ft. Drum, Watertown NY, where he is promoted to Captain in 1999. With MAJ Bessler, center, and roommate Chip Horn, right.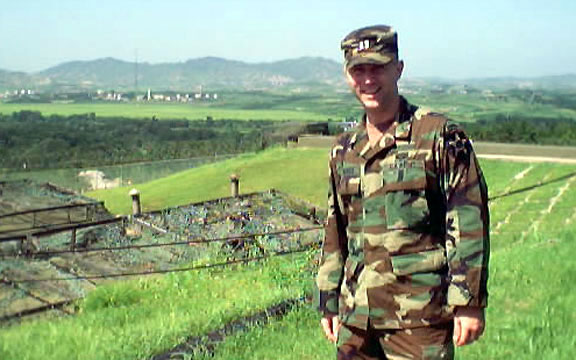 CPT Faunce in the DMZ at the border of North & South Korea, during a year long unaccompanied tour overseas at Camp Casey, South Korea.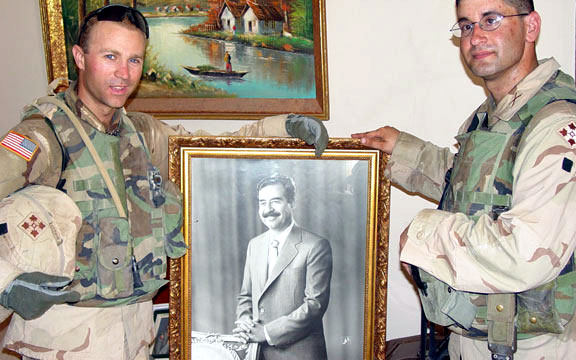 CPT Faunce leaves for Operation Iraqi Freedom in April 2003. Here he stands with fellow soldier CPT Ned Krafchick (right) in former palace of Suddam Hussein, IRAQ.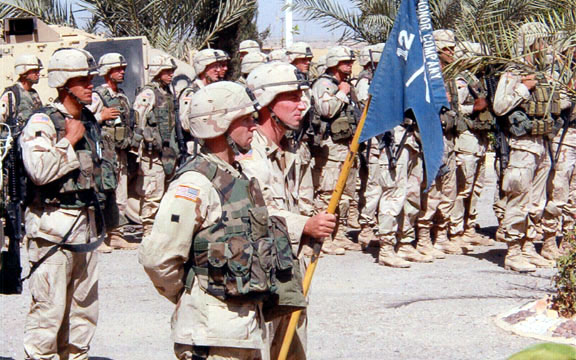 Accomplishing a major military milestone with an early promotion to Company Commander, Brian takes command of Bravo Company (Bulldogs), 1st Battalion, 12th Infantry Regiment, 4th Infantry Division on 1 June 2003, IRAQ.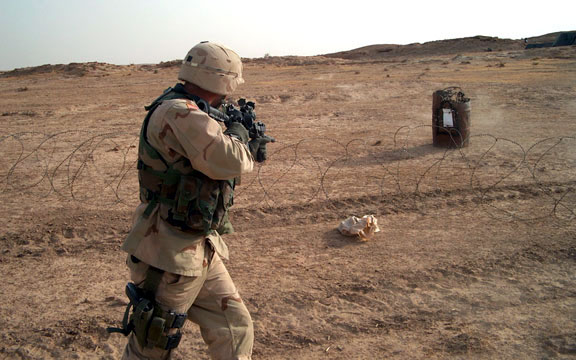 CPT Faunce going "high speed" on the practice range in Iraq.
Brian conducting a re-enlistment ceremony, IRAQ.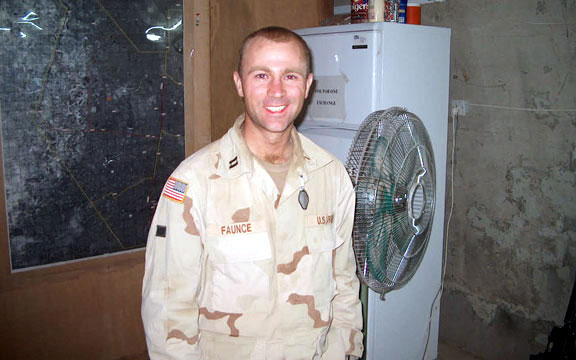 Looking a little thin from the 140+ degree Iraqi summer and 70+ pound rucksack, but still smiling as always.