Penn State ROTC Award 2009 – James Carite
UNIVERSITY PARK, PA, April 30, 2009 — The CPT Brian Faunce Memorial Fund presented its sixth annual ROTC award to graduating Penn State University senior James Carite. This award is given to the Penn State Army ROTC student who best demonstrates the spirit, leadership and courage of CPT Faunce. The $1,500 award helps the recipient begin their military career with a gift card to AAFES
(for the purchase of uniforms, boots, and other required gear).
James is a Pre-Med major who earned a 3.26 GPA and finished in the top 16% of the National Order of Merit List. As a cadet, he served as 2nd PLT Tactical NCO and scored a 300/300 on the Army Physical Fitness Test. James was also active in the Army ROTC running club, participating in the Army 10 Miler for three years and serving as Team Captain in 2008. He was also a member of the Sigma Pi Fraternity. His recognitions include the 2006 USAA Spirit Award, 2008 Sojourners Award, and the 2008 Recondo Badge.
Upon graduation in May, James was commissioned in the Infantry Branch as a 2nd Lieutenant and is currently stationed in Alaska.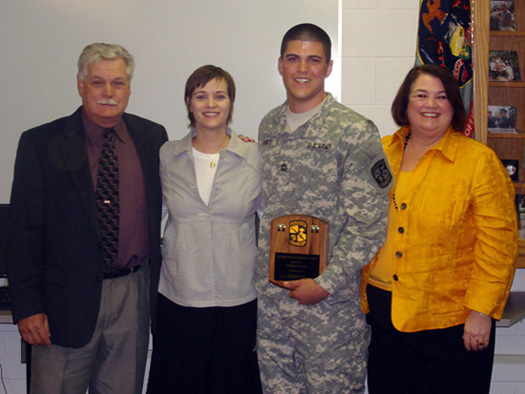 Congratulating James on award night.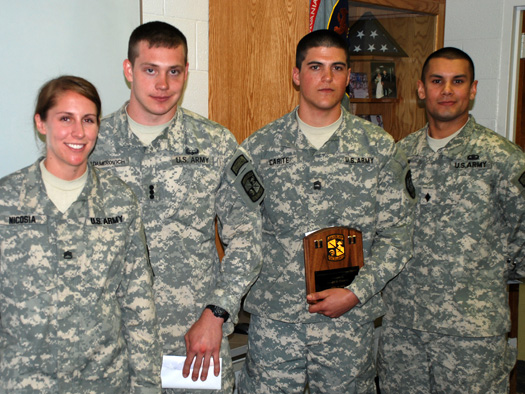 All of the 2009 award candidates.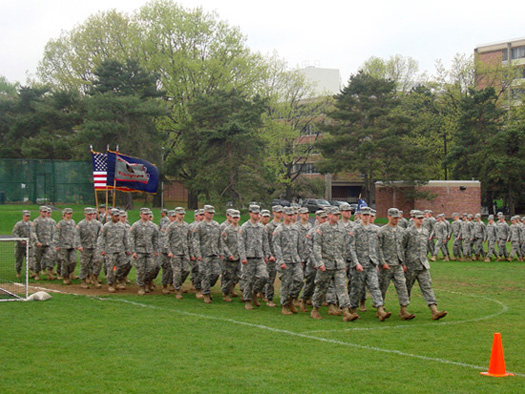 Parade in review – the change of command ceremony.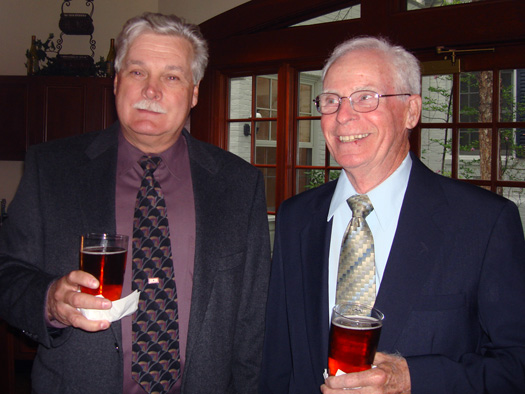 Rich Faunce with his brother Ed, joining the group at Nittany Lion Inn for a celebratory dinner.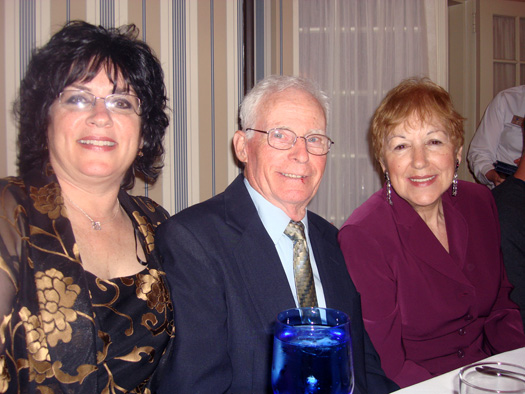 Brian's cousin Linda Rosas with her parents Ed and Marie Faunce.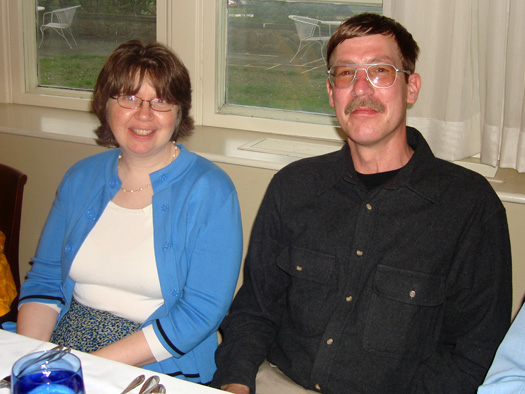 DeEtte and Jeff Riley.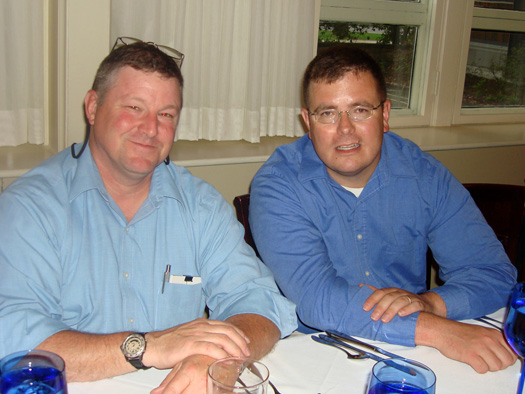 MSG (retired) Barry Shugart and CPT Dale Titus.
Brian's nephew and namesake, Brian Sand smiles for the camera.