Harrisburg Hometown Heroes
HARRISBURG, PA, May 2, 2007 — Gold Star Families gathered at the State Capitol Building for an awareness ceremony honoring Pennsylvania's Fallen Heroes. The ceremony featured a banner presentation, one for each soldier who paid the ultimate sacrifice while serving in Operation Iraqi Freedom or Operation Enduring Freedom (Afghanistan). The 4 by 8 foot all weather vinyl banners will hang from the lighting poles in downtown Harrisburg from April to the end of October 2007.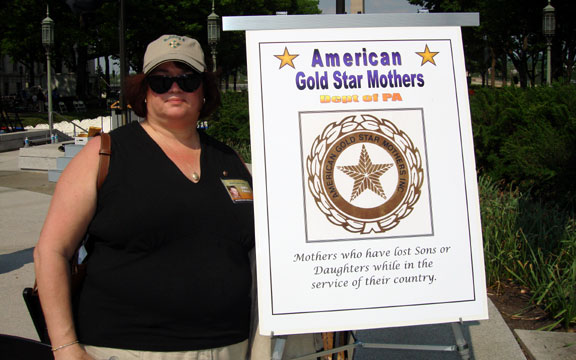 This awareness ceremony was sponsored by the Gold Star Mothers organization.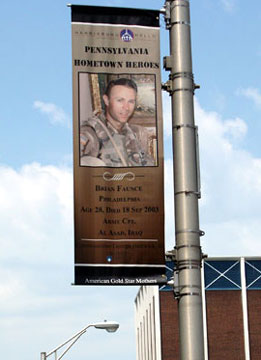 Brian's banner flying above the streets of Harrisburg.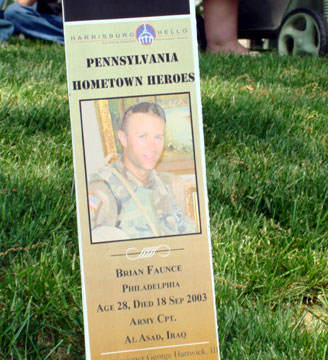 –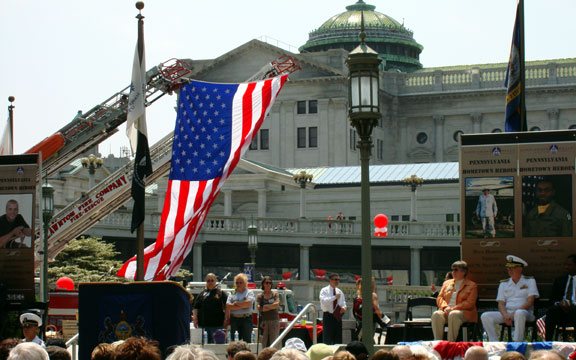 The state Capitol.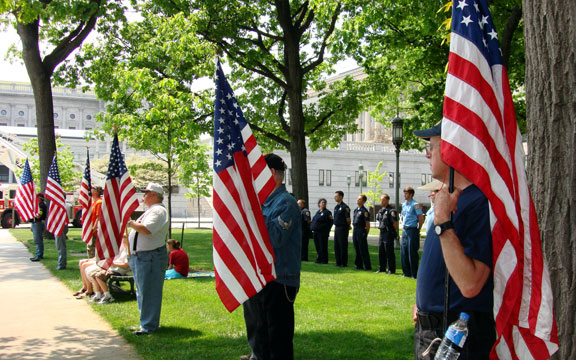 –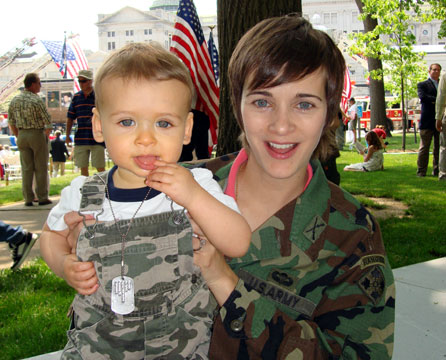 Brian Sand wearing his Uncle Brian's dog tags, his mom wearing Uncle Brian's jacket.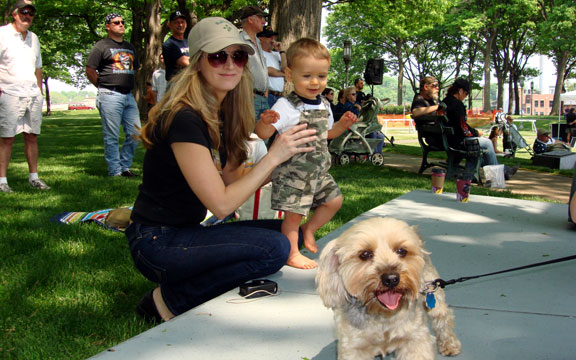 Aunt Danielle supervises Brian with new puppy dog friend.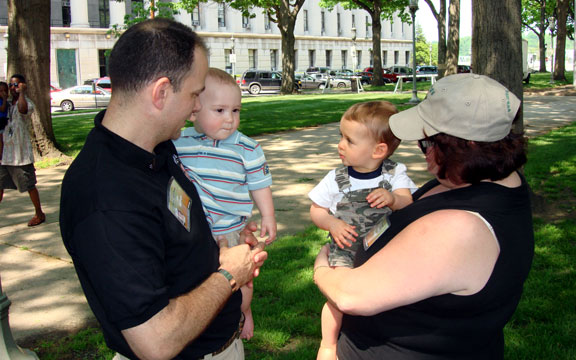 Brian meets another little boy named after his lost Uncle Dan.