Penn State ROTC Award 2007 – Daniel Frechette
UNIVERSITY PARK, PA, April 26, 2007 — The CPT Brian Faunce Memorial Fund presented its fourth annual ROTC award to graduating Penn State University senior Daniel D. Frechette.
Dan is a History major who earned a 2.75 cumulative GPA. He served as 1st Platoon, 4th Squad Tactical Officer and participated in the Cadet Recruiting Team. An active Ranger Club member, Dan participated on the Ranger Challenge Team that won Brigade Competition three of the last four years. Upon graduation in May, Dan was selected for immedidate active duty as a Field Artillery officer.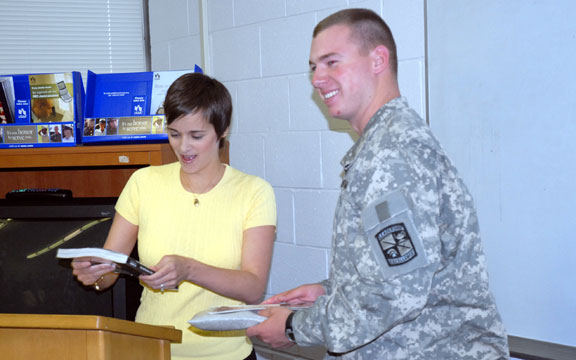 Brian's sister Samantha presenting this year's award to Daniel Frechette.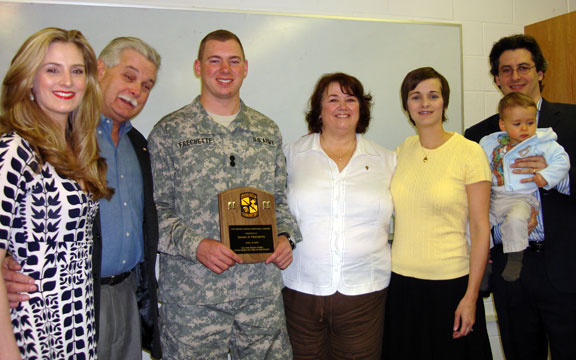 The Faunce family congratulating Dan.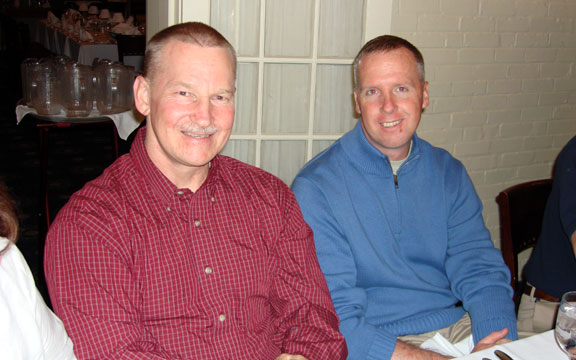 Many thanks to LTC John Tkach and LTC John Kilgallon, military professors at Penn State, for their continued support of our annual CPT Brian Faunce Memorial Award.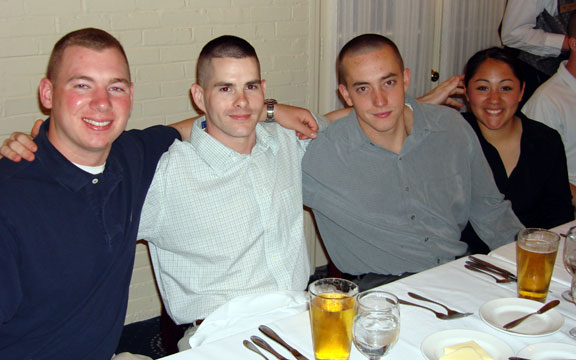 This year's candidates: award winner Daniel Frechette with Robert Brickley, Jason Hall, and Michelle Mora.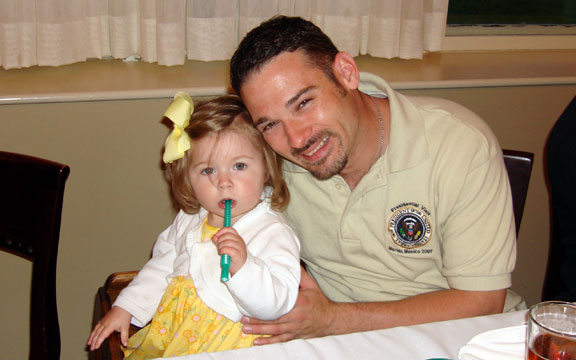 Sean and Tanya McDowell join us again this year. Here is Sean with little Jordan.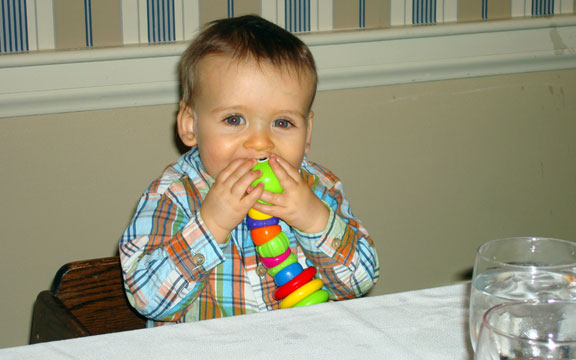 Brian Sand heads up the table at our traditional Nittany Lion Inn dinner.