Penn State ROTC Award 2006 – Ian Sinclair
UNIVERSITY PARK, PA, April 20, 2006 — The CPT Brian Faunce Memorial Fund presented its third annual ROTC award to graduating Penn State University senior Ian Sinclair.
Ian is a History major who earned a 3.15 cumulative GPA. He served as Squad Tactical Officer and Executive Officer for the Lion's Guard club (cadet color guard) in his senior year. He is an outgoing and energetic cadet who organized morale-building events for the battalion, planning paintball, broomball, and other activities to enhance unit spirit. He also volunteered for the Red Cross, organizing highly successful ROTC blood drives.
Upon graduation in May, Ian was selected for immedidate active duty as a Medical Service Corps officer. He wants to be a medical evacuation helicopter pilot, and was recently accepted into the MEDEVAC program.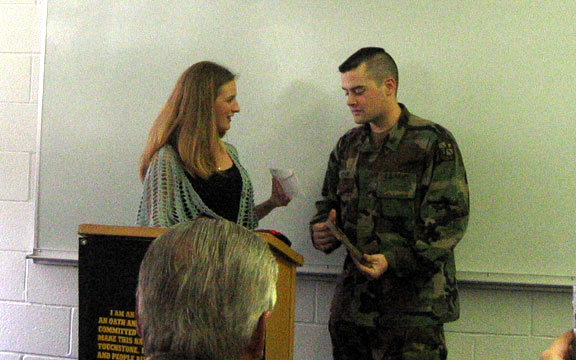 Brian's sister Danielle presents the 2006 CPT Brian Faunce Memorial award to Ian Sinclair.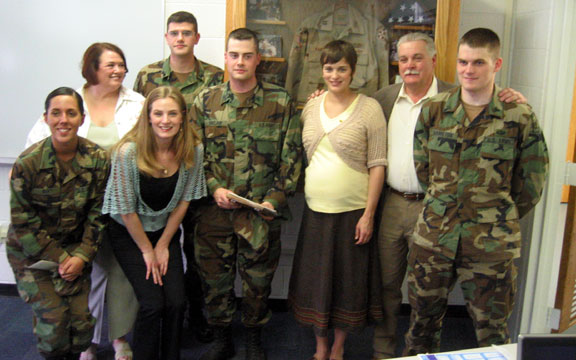 The Faunces with all of the 2006 Penn State ROTC candidates.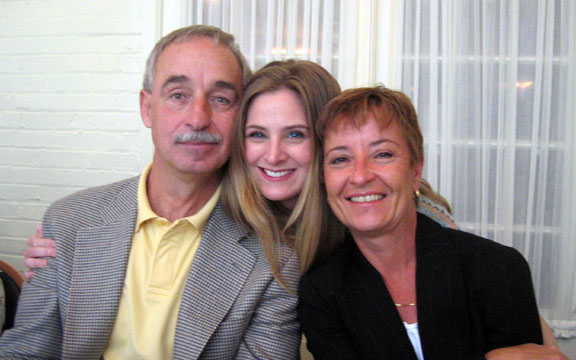 Back at the Nittany Lion Inn to enjoy our traditional post-award ceremony dinner; Danielle with Uncle Rich & Aunt Mary Sanderson.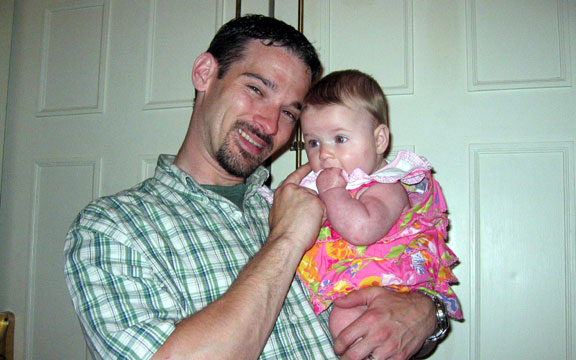 Brian's buddy Sean McDowell with his daughter Jordan.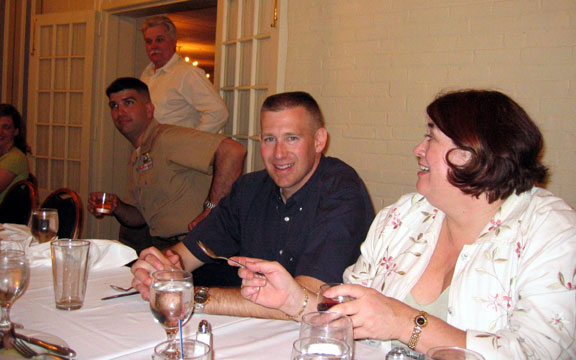 Lieutenant Colonel Malloy, in his last year at Penn State ROTC, flanked by CPT Jay Rivera, USMC and Brian's mother Judy.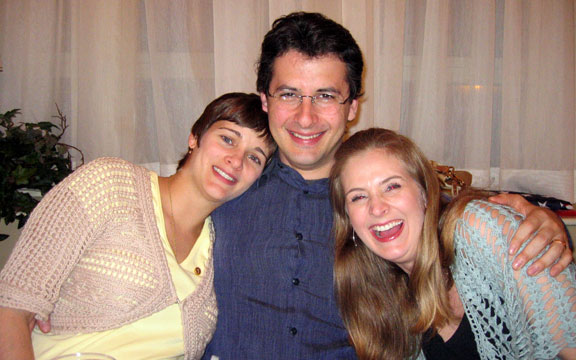 Rich and Samantha – Brian's older sister and fellow Penn Stater, with younger sister Danielle.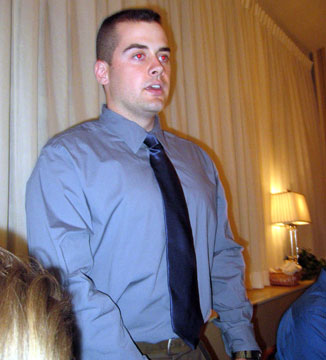 Ian Sinclair giving a speech to the group at the evening's close. Another evening spent remembering Brian and honoring his life. Thank you for sharing it with us.