Penn State ROTC Award 2005 – Benjamin Brownlee
UNIVERSITY PARK, PA, April 21, 2005 — The CPT Brian Faunce Memorial Fund presented its second annual ROTC award to graduating Penn State University senior Benjamin Brownlee.
Ben is a Communications major who earned a top 15% ranking in the national Order of Merit List. He served as Tactical Officer and Battalion Logisitics Officer (S4) for the 2004-2005 year. He participated in the Ranger Challenge Club for two years, and completed Airborne school as a cadet.
Upon graduation in May, Ben was selected for immedidate active duty as an Air Defense Artillery Officer.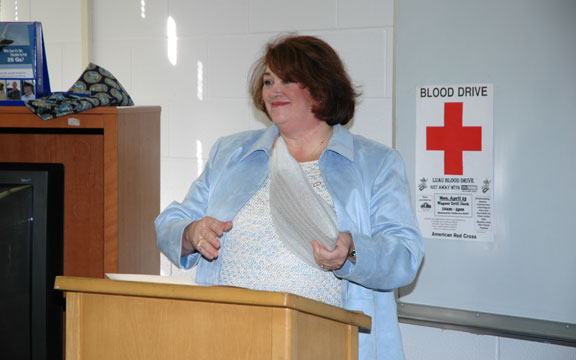 Brian's mom Judy thanks everyone for their support and service to our country. She remembers her son with pride and announces our second award recipient.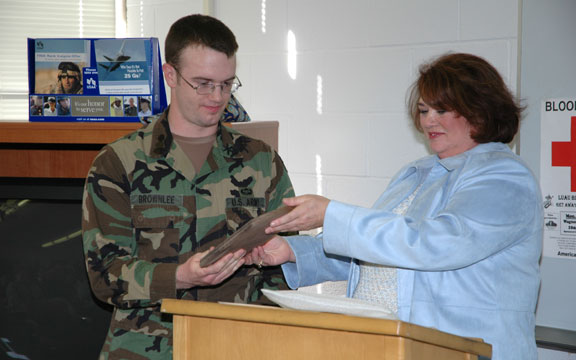 Congratulations Benjamin Brownlee!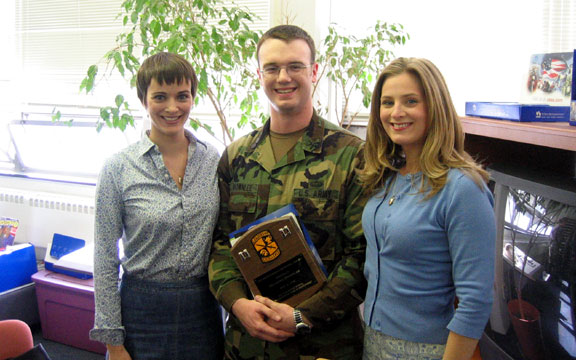 Sisters Samantha and Danielle congratulate Ben.
Brian's dad Rich with the new perpetual plaque that will be on display in the Memorial Lounge.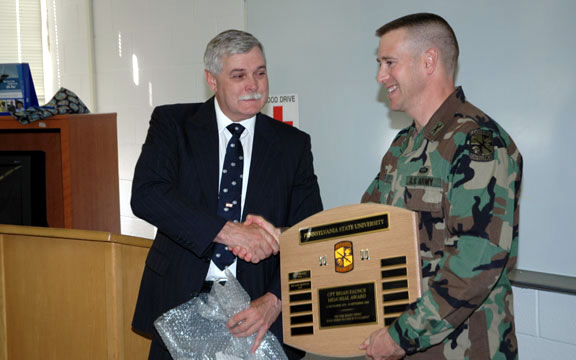 Rich Faunce and Lt. Col Malloy conclude the ceremony.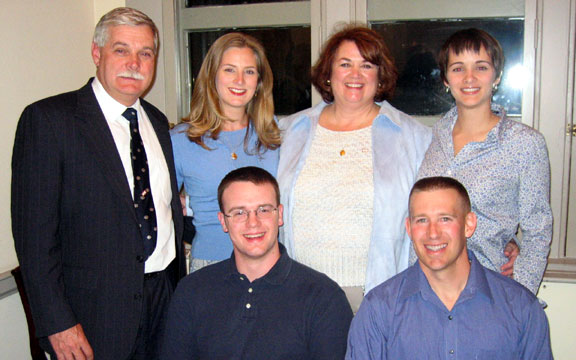 Enjoying a celebratory dinner at the Nittany Lion Inn: the Faunce family with our winner Ben Brownlee and Lt. Col Malloy.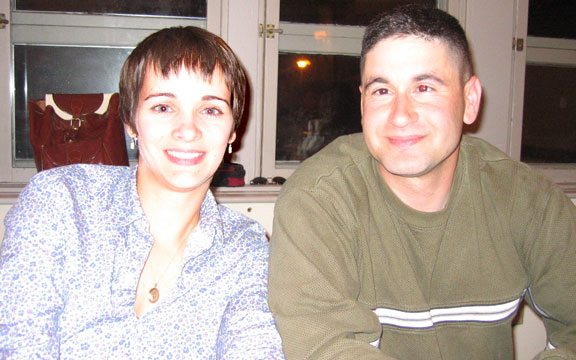 CPT Ned Krafchick, who served with Brian in Iraq, traveled from Ft. Carson CO to be with us. Thanks Ned for joining us and sharing your stories and photos!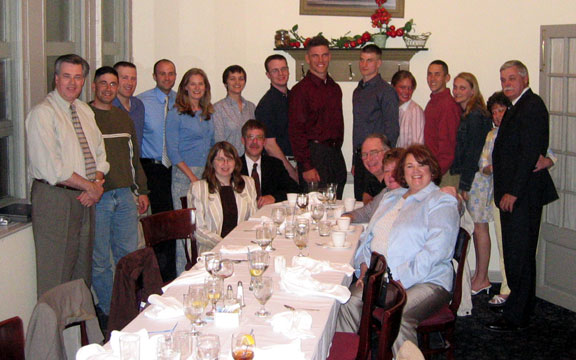 All of our guests at the Nittany Lion Inn. Another evening spent remembering Brian and honoring his life. Thank you for sharing it with us.