Cape May Flag Ceremony 2004
CAPE MAY, NJ, Aug 30, 2004 — Everyday from May through October, the casket flag from a US veteran flies over Sunset Beach on Cape May Point from sunrise to sunset. At sunset the flag is lowered by the family of the veteran while Taps plays. The flag is folded with honor, and the ceremony ends with the National Anthem. Each night, this brief Flag Ceremony is enjoyed by many vacationers on the beach and boaters in the bay.
Cape May NJ was a favorite childhood vacation of Brian's, and on August 30, 2004 his flag flew high above Sunset Beach in his honor. Many friends and family gathered to watch the ceremony and remember him.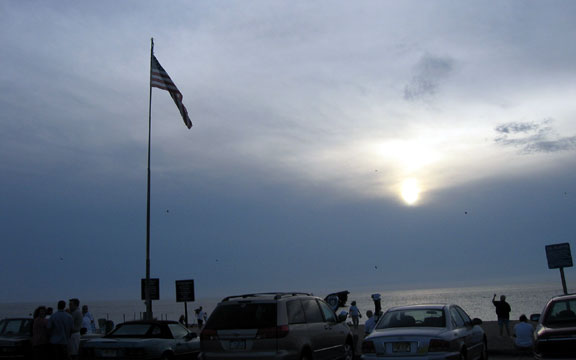 Brian's flag flying high over Sunset Beach.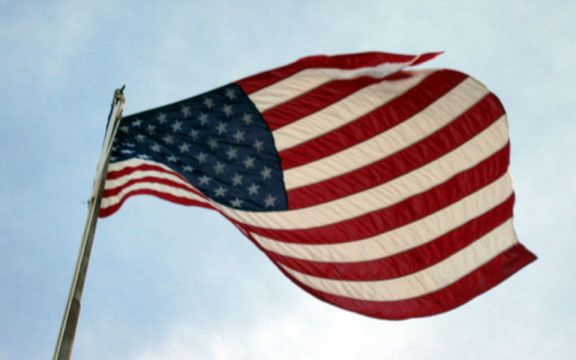 –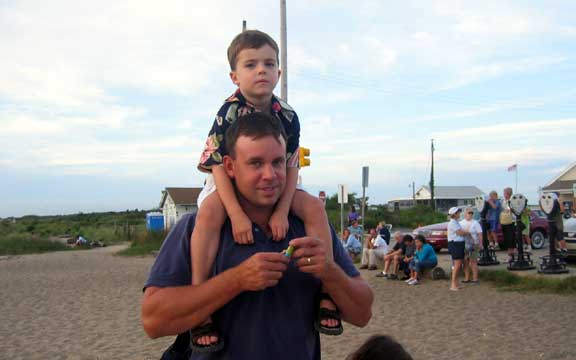 Brian's cousins Jim and James Maddox on the beach before the ceremony.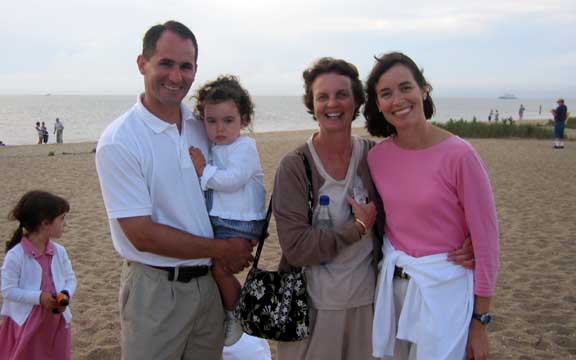 Nancy Maddox with Andrea and Pat McVeigh and daughters.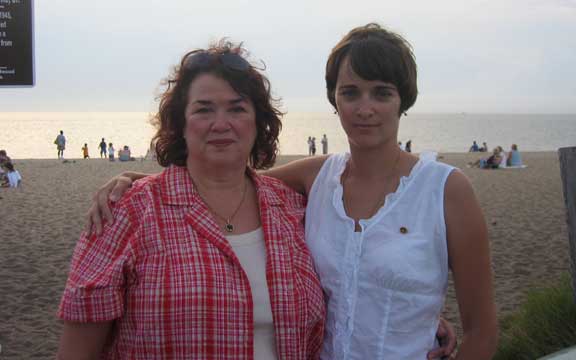 Judy and Samantha Faunce.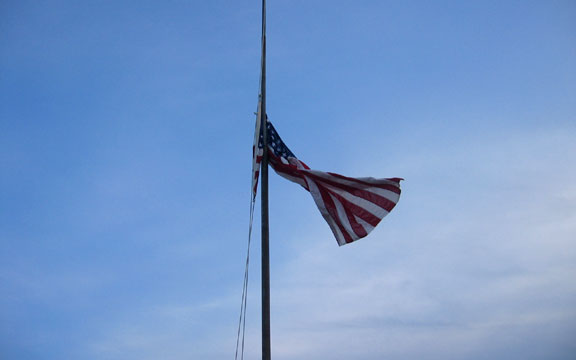 Brian's flag being lowered to the sound of taps.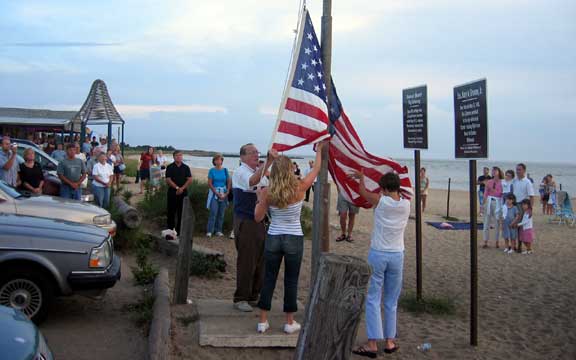 Brian's sisters help gather and fold his flag.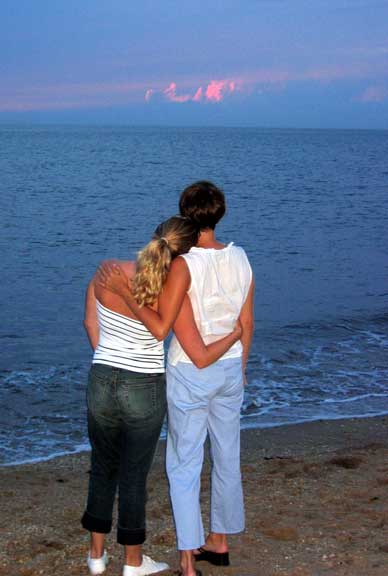 We miss you Brian.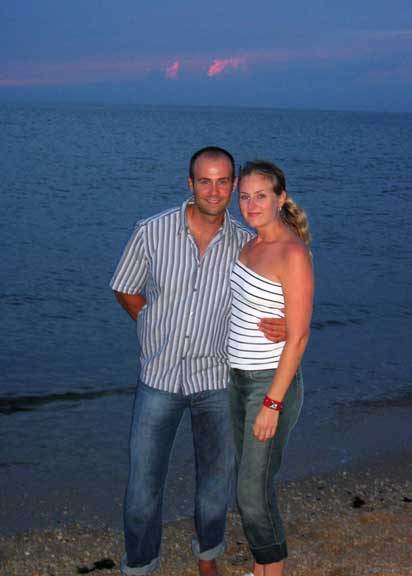 Danielle and Billy.