Iron Horse Dedication
FORT HOOD, TX, Sept 2, 2004 — Soldiers of the 4th Infantry Division and hundreds of family members gathered for a memorial dedication ceremony on Fort Hood's Sadowski Field to honor and remember the division's 81 soldiers who made the ultimate sacrifice in Iraq while serving as part of Task Force Iron Horse.
The Task Force Iron Horse Memorial contains plaques bearing the names of the 75 men and six women Task Force Iron Horse soldiers who died during Operation Iraqi Freedom. The memorial also includes a bronze statue of a soldier mourning the loss of a fallen comrade, while a small Iraqi girl gently places her hand on his shoulder.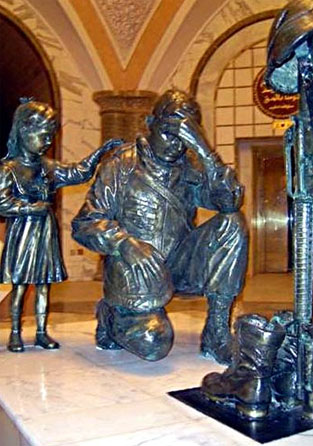 The 4th Infantry Division Command Group commissioned a local artist in Tikrit to build the statue out of bronze that was taken from destroyed statues of Saddam Hussein.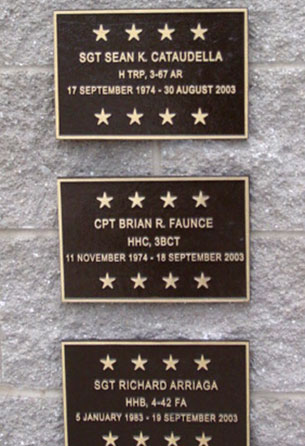 Brian's memorial plaque.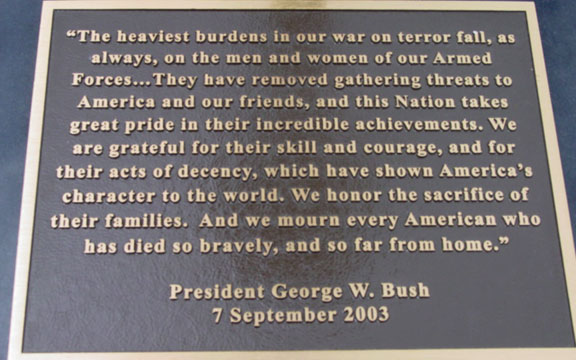 –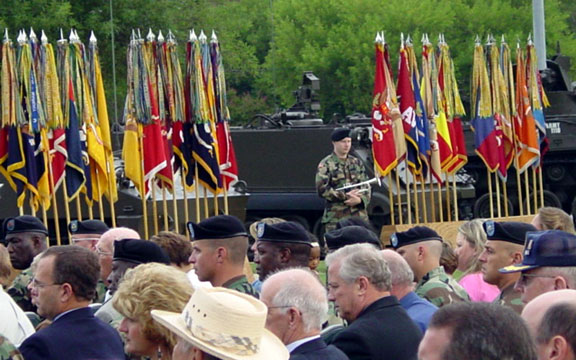 The audience listens to Maj. Gen. J.D. Thurman pay tribute to those Iron Horse soldiers who lost their lives and the families who were left behind.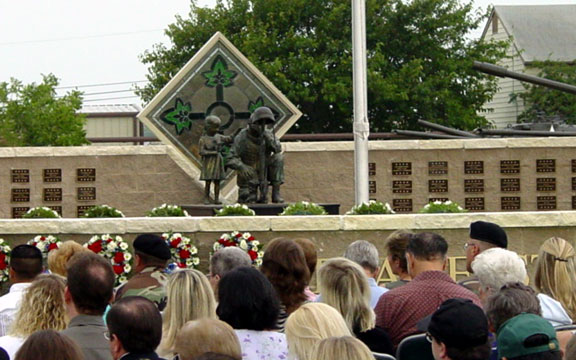 –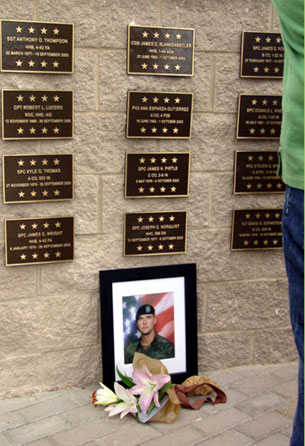 At the end of the ceremony, families and friends of the fallen soldiers made a slow procession past the memorial.